Optimum Air: Your "Ticket to Ride" out Those Frigid Winter Nights and Sweltering Summer Days.
We've come a long way since the days when summer meant you were sweating all day, and winter meant you were shivering all night.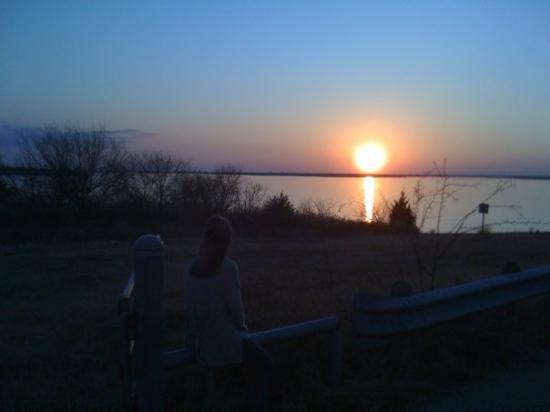 Modern heating and cooling technology makes life a breeze.
That is, until either or both home comfort systems break down.
At Optimum Air, we're a trusted resource throughout Grand Prairie and the DFW area for high quality home heating and cooling products and services.  We welcome the opportunity to put our experience to work for you.
Air Conditioning Repairs in Grand Prairie TX | New AC System Grand Prairie TX

Ever wonder how people survived Texas summers before air conditioning?  Well, you shouldn't have to find out.
Make sure your AC system keeps working hard with our annual tune-up and inspection service.  We'll inspect your AC system for any current or potential breakdowns, so you'll have cool air when you need it most.  We'll also check refrigerant levels, your ductwork for cracks or leaks, all electrical connections for your added safety, and more.
If, however, your system is currently causing you problems, rest assured that the home AC pros at Optimum Air fix it right…the first time.  We repair all makes and models and, with hundreds of parts on our trucks, we can usually get the job done with just one visit to your home.
Or if it's time for a completely new system, we'll design and install the perfect air conditioning system to fit your home.  With it, you'll enjoy fresh, cool air throughout your home along with significantly lower energy costs.
Heating Repairs in Grand Prairie TX | New Furnace Grand Prairie TX

Don't let anyone tell you winter in Grand Prairie isn't cold.  If your heater goes out, it won't be long before your teeth start chattering.
That's why we recommend the same annual tune-up and inspection service for your  heating system.  It's always best to prevent breakdowns before they happen.
Optimum Air also offers home heating repairs and new system installations.  And remember:  we don't just install home comfort systems.  We design them to fit your needs and your budget precisely.
Home Heating and Cooling Services in Grand Prairie TX

For prompt service today or a free in-home proposal on a new home heating or cooling system, contact the HVAC professionals at Optimum Air today.
Air Conditioning Grand Prairie, TX
I called Optimum Air this morning after reading reviews on Yelp. The air conditioner tripped the breaker a few times over the weekend and I was afraid to even think about the cost to repair or replace the unit.
To my surprise, they were able to schedule an appointment for this evening. Michael diagnosed and fixed the problem in less than a hour. The fees were reasonable and he took the time to explain how the capacitor worked. He also showed us how to maintain the system moving forward. The service was great from beginning to end!
Date published: 09/02/2014