When we think of the holidays, we often think of family gatherings, beautifully decorated homes, and thoughtfully wrapped gifts. However, among the brightly colored lights and jingle bells lurk some potentially serious hazards.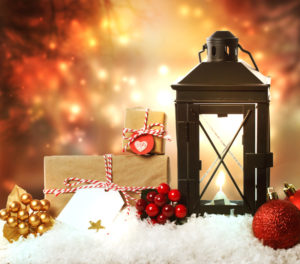 So as you gather with loved ones and turn your home into a holiday habitat worthy of a Better Homes & Gardens photo op, follow these important safety tips to ensure that your home is truly a place of comfort and joy.
First and foremost, check your smoke and carbon monoxide detectors, and keep a fire extinguisher handy. If you've needed to use it in the past, make sure it's been refilled.
Choose your holiday decorations wisely. Look for those made of non-combustible, fire-resistant or fire-retardant materials
Place holiday trees 3 feet away from a working fireplace, wood stove, candles, heat vents and radiators.
Check new and previously used lights for damage and replace as necessary.
If you have pets or small children in the house, keep fragile decorations out of their reach.
When cooking and baking for the holidays, keep a close watch on the range and, to the extent possible, confine your stove-top cooking to the back burners.  That's good advice for all year long.
Choose a real Christmas tree with strong yet fresh needles that don't fall off when pulled. And cut 2" off the bottom to promote water absorption.
Holly, mistletoe and poinsettias are poisonous to people and pets, so keep them well out of reach.
Only decorate the outside of your home with lights specifically labeled for outdoor use.
If traveling for the holidays, don't discuss your plans with strangers or post your plans on social networking sites. And ask a neighbor to keep an eye on things while you're away.
How about your heating system?  Is it doing its job to help keep your family safe and warm?  Now's a great time to be sure by contacting Optimum Air for our precision heating system tune-up and inspection service.  It's a great way to spot little issues before they become big problems, including the potential for gas and CO leaks.  Contact us today for service, especially if it's been a year or more since the last time you had your system professionally serviced.