Just like with most things in life, there's the right and plenty of wrong ways to do everything. Here at Optimum, we trained and worked in the field for many long years to perfect the art of a furnace tune-up and inspection – not to pat ourselves on the back for a job well done, but to ensure you have the most reliable source of home heating possible.
So yes, it makes a huge difference who you call for your annual furnace tune-up, and we're here to explain and demonstrate why we would prove to be an excellent choice for you.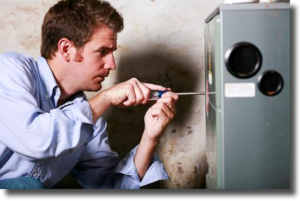 At Optimum air, we perform a multi-point heating system tune-up and inspection that accounts for all mechanical, electrical, and safety functions.  That enables us to achieve the following objectives on your behalf:
More reliable operation
Longer system lifespan
Fewer and lower cost repairs
Fewer (if any) interruptions of service
Added personal safety
Lower heating costs
Here are just some of the steps we employ during our tune-up and inspection process (these will vary by the type of system you have):
Clean or replace air filter as needed
Test ignition system for safe and proper operation
Test safety and control circuits
Test exhaust system for proper venting
Test thermostat for effective and accurate operation
Brush, clean and vacuum the burner & heat exchanger
Measure and adjust gas pressure for peak efficiency
Lubricate all moving parts according to manufacturer instructions
Inspect for gas or carbon monoxide leaks
Tighten and inspect all electrical wiring
Still, how do you KNOW you're getting as much or more than you expect from Optimum Air. We offer these added guarantees and assurances to help put your mind at ease:
Guaranteed upfront price quotes
100% customer satisfaction guarantee
24/7 emergency repair service
Well-stocked trucks for faster job completion
Highly trained and experienced technicians
All your questions answered in plain English
Friendly, courteous, and professional support service
For best results, you should have your home furnace tuned up and inspection once a year. So, if it's been a year or longer since your last service was performed, contact Optimum Air today to make it happen – in a hurry.