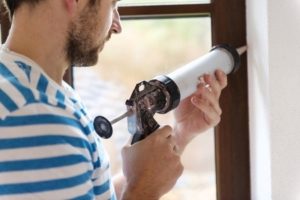 Long days filled with sunshine, time spent outdoors with family and friends, and the feeling of warm sand between your toes make the summer season one to be savored.
But summertime is also a great time to prepare your home to beat the summer heat, improve its appearance, and help prevent deteriorating and unnecessary repairs.
To help get you started, we're pleased to offer you the following home maintenance tips:
If you haven't already done so, get your central air conditioning system inspected and tuned-up. Annual preventative maintenance is your best assurance of uninterrupted comfort, cleaner indoor air, and lower utility bills.

Pressure wash the outside of your home. Not only does routine cleaning improve your home's appearance, it extends the life of stucco, wood and vinyl siding. While you're at it, touch up any peeling paint.

Pressure wash your decks while checking for cracked or loose boards and protruding nails. If you notice that your deck soaks up water instead of repelling it, your deck needs to be re-painted, etc.

Check window and door frames for cracks and gaps, and have them sealed and caulked as needed. Take note of any broken screens or glass and replace as necessary to keep out uninvited moisture, bugs, and airborne contaminants, such as pesticides.

Keep your clothes dryer running efficiently and safely by cleaning out the dryer vents. Disconnect the dryer duct from the dryer and wall and use a small brush to remove as much lint and debris as possible. Don't forget to clean the outdoor dryer vent, too.

Inspect your roof and gutters. While most people save this chore for the spring, the truth is it should be done every season. Check for loose shingles and consider adding wire mesh to your gutters to keep leaves and other debris out.
If in fact it has been a year or longer since your last AC tune-up and inspection, we invite you to contact Optimum Air today for our trademark optimum HVAC performance.  For that matter, we further invite you to call for any home air conditioning, heating, or air quality need at all.