The quality of your North Richland Hills and Euless indoor air has a direct impact on your family's comfort and various health issues.
According to the EPA, indoor air is typically twice as polluted as the air outdoors.  And the better sealed your home, the worse the problem.  That's because the very contaminants that pollute your indoor air have no wear to go in today's air-tight homes.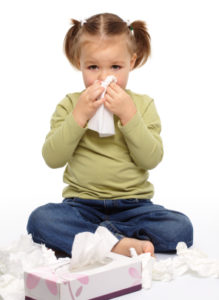 The most common indoor air pollutants include:
Dust and dust mites
Pet dander
Bacteria
Pesticides
Pollen
Smoking & cleaning by-products
New construction dust and debris
Formaldehyde from new carpeting
And a host of other
How do you know if your indoor air needs some improvement in quality?  The usual signs are more frequent colds and flus, dry and itchy skin, new or increased allergy symptoms, worsening asthma conditions, headaches, and others.
Fortunately it's a relatively simple matter to control and improve your home's indoor air quality through these and other everyday practices:
Regular cleaning and vacuuming removes pet hair and dander, dust, and other particulates that you don't want in your home (or lungs).
Be sure that your vacuum cleaner is equipped with a HEPA filter. HEPA filters trap 99.7% of air particles, preventing them from recirculating back into your home.
A dirty furnace filter can cause all sorts of problems, from preventing your furnace from operating at peak performance, to causing the output of foul-smelling and even dangerous fumes.   Monthly filter cleaning or replacement is advised.
Keep your floors clean by either removing your shoes when you enter your home, or sweeping and vacuuming whenever dirt accumulates. Remember, dust on the floor equates to dust in the air!
Secondhand smoke is a burden for everyone, so if you do smoke, keep it outdoors.
Keep your home well ventilated if and when you're using any harsh or strongly-scented chemicals such as those found in household cleaners and paints.
The EPA and other web sites have a wealth of information related to improving your home's indoor air quality.  At Optimum Air, we can help, too with a whole-house air filtration system, one that traps more than 99% of all airborne pollutants that pass through your ducts during heating or cooling system operation.
It's a simple, economical, and effective way to breathe a whole lot easier.  Contact us today for more information or to schedule an in-home indoor air quality analysis.
817-704-3343
Contact us to schedule service or request a quote