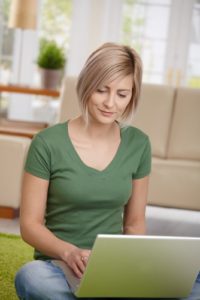 Here's a very common occurrence. Let's see if it fits your present situation.
You purchased your AC system 5 – 7 years ago and it's been running like a charm. Until recently, that is. Then all of sudden, it started acting up and now you have no idea to call. Part of the reason, perhaps, is that you have not been 100% faithful in having preventative maintenance performed every year. Still, you want to get your AC system back into top working condition, but you also want to hire a reputable, qualified company to do the job. You're just not quite sure how to go about it.
Does even some of that sound familiar? Well, whatever your reason might be for needing professional air conditioning assistance, there are some tried and true ways to make sure you end up happy with the company you ultimately choose, including the following:
– If you have a Facebook account, go online and ask local friends who they use and what kind of results they get.
– Ask friends, co-workers, and neighbors the same thing. Family members, too, of course.
– Once you get a few names, go online and check out their reviews and their web sites.
– Here are a few direct questions to ask the AC providers if the information you seek is not already included on their web sites:
"Are you an Accredited Business with the Better Business Bureau?"
"Are you licensed and insured?"
"How long have you been in business?"
"Do you have references that I can contact?"
"How do you charge: by the hour or by the job?"
"Do you warranty parts and labor on repair jobs?"
We don't presume to know everything that's important to you before making that kind of hiring decision. But if you were to ask only the sample questions listed above, by the end of the process, you'd have a very good handle on who you feel most comfortable with, and why.
At Optimum Air, we invite that kind of scrutiny. You see, we're that confident that by hiring just once for any home air conditioning or heating need, you wouldn't think of hiring anyone else again.
So contact us by phone or email today, and put us to the test. Our team of home comfort specialists is ready to serve you to the very best of our capabilities.