As much as there is to enjoy about the fall season, it's also the perfect time to get your home ready for the increasingly colder temps, wind, rain – and even snow – that are just off the horizon.
So, before you carve those pumpkins and fill your home with all the colors of the these, be sure to follow these home maintenance tips to get your home in winter-ready shape.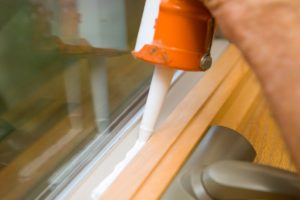 Outdoor Maintenance Tips
Inspect your roof for loose shingles and repair if needed
Schedule a professional cleaning of your chimney
Make sure gutters are securely attached to your home
Clean gutters and check that downspouts point at least 3 feet away from your home
Pressure wash the exterior of your home and deck
Wash exterior windows
Repair or replace any damaged deck floor boards or hand rails
Cut down dead tree branches and trim shrubbery
Seal sidewalk and driveway cracks to prevent falls and related damage
Disconnect, drain, and store garden hoses, and turn off the water supply to outdoor faucets
Indoor Maintenance Tips
Have your home heating system professionally cleaned and inspected
Remove and store window air conditioning units
Inspect and clean your fireplace or wood-burning stove
Clean (or replace) your central air conditioning system's air filter
Vacuum warm air vents and baseboard heaters
Thoroughly clean your clothes dryer vent
Seal or caulk any gaps around windows and doors
Wash all interior windows.
Here at Optimum Air, we can help you prepare for fall and winter in two very important ways.  First, our multi-point cleaning and inspection service will help your heating system operate at maximum capacity this season while helping you cut back on your utility costs. Or, if your heating system is older and your heating costs have steadily been on the rise, then perhaps now's the time to explore replacing it. Just contact Optimum Air today to schedule our cleaning and inspection service OR a free in-home comfort analysis and new system proposal. Either way, we have you covered.