Grand Prairie, TX
Heating & Air Conditioning in Grand Prairie, TX
Ever wonder what you'd do without central heat or air? A little scary, right?
Well, with Optimum Air on hand to assist you, you'll never be without warm or cool air for very long, even if either system should shut down. That's because we offer 24/7 emergency repair service and come well-equipped to get the job done with just one visit to your home.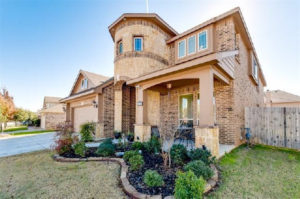 You'll also be glad to know we service and repair most makes and models of home heating and AC equipment. In fact, from our initial system diagnosis to thoroughly cleaning up after ourselves, we never stop in our pursuit of excellence.
Optimum Air also offers heating and cooling system preventative maintenance and new system installation. Is a member of your family struggling with allergies or some other respiratory ailment? We offer several indoor air quality solutions so remedy that problem, too.
With Optimum Air, you also get:
Guaranteed upfront price quotes
100% satisfaction guarantee
Ongoing training & development for all team members
Respectful & courteous customer service
Looking for some added peace of mind? Then contact Optimum Air today for the timely and dependable service we know you expect.
Furnace Repair Grand Prairie | New Furnace Grand Prairie
Our winters may be shorter than our summers, but don't try telling that to someone who's just lost their heat in the middle of January. All they know is they want it back, and pronto! Well, here's something else you should know: Optimum Air is more than up to that challenge.  Here's how and why:
We service and repair most makes and models of home heating systems.
Expert diagnose leads to precision repair work.
With Optimum Air on the job, you'll also get a guaranteed upfront price quote.
Plus, we fully guarantee your satisfaction with our performance.
Have a heating problem that just can't wait 'til morning? Then you'll also be glad to know we offer 24/7 emergency repair service.
Even with annual maintenance and high-quality repair work when needed, sooner or later every heating system needs to be replaced. When that time comes for you, you'll appreciate Optimum Air even more. That's because we'll properly size your system so, once installed, it will run at its energy-efficient best. Plus, we'll give you more than one new system proposal. That way, you can sure you're selecting the new or replacement furnace that best meets your needs and your budget.
AC Repair Grand Prairie | New AC System Grand Prairie
When the seasons change and the hot, sticky stuff rolls into town, Optimum Air is always ready to help you enjoy perfect indoor conditions. Our air conditioning services include: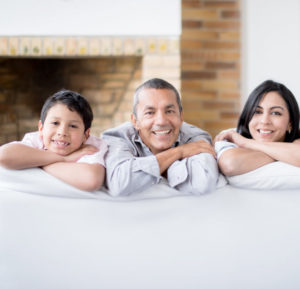 Repairs – Is your AC system performing poorly, or not at all? We'll figure out what's wrong… and get it running again in no time!
Maintenance – Like they say, an ounce of prevention is worth a pound of cure. Annual maintenance for your Euless AC system can minimize repair costs, and keep your utility bills on the low side.
Installation – Sometimes, you just need to start from scratch. If your AC system has puffed its last breath of cool, we'll design and install a replacement system that will give you many years of reliable, energy-efficient comfort.
Start this cooling season off right by contacting us for our cleaning and inspection service today.
HVAC Systems Grand Prairie | Whole-House Air Purifier Grand Prairie
At Optimum Air, we offer additional products and services for your added convenience, variety, and comfort. These include ductless air and air source heat pumps: each one a combined heating and AC system for the ultimate in energy efficiency and savings.
We're also indoor air quality specialists with the right solution to rid your home of allergy- or asthma-aggravating pollutants.
To learn more about our home comfort services, click on any of the links below: