At the end of a long day, there's nothing like stepping into your home and feeling as comfortable as you could hope to be.
Not that well-functioning heating and cooling systems are the key to happiness, mind you.  But they certainly are contributing factors. Someone who actively seeks to earn your trust. Someone with no agenda other than your complete satisfaction.  And someone who will be there when you need them.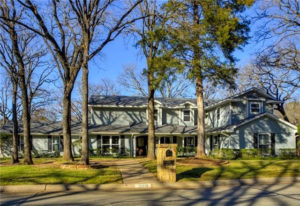 For thousands of home and business owners in Arlington and neighboring communities, that someone is Optimum Air.
AC System Maintenance Arlington | AC Repair Arlington
What's one question you never want to hear inside your own home?  How about "hot enough for ya?"
At Optimum Air, we do everything in our power to help keep your home nice and cool all throughout the air conditioning season.  That includes:
Annual maintenance – Your AC system manufacturer recommends annual system maintenance, and so do we. It's the only reliable way to ensure trouble-free performance, maximum energy efficiency, and a longer system lifespan.
Repairs – Why do AC repair problems seem to occur on the hottest days of the season? Somehow it just seems to work out that way. Whenever trouble occurs, count on Optimum Air for prompt and accurate AC system repairs, all makes and models.  Plus, we warranty our repairs, parts and labor, for one year.
Replacement & installation – The average life of an AC system is 10-12 years. Even after 8 years or so, its energy efficiency is typically no greater than 60% of what it originally was. So, the longer you keep your system, the more it costs you to run it, repairs included. Here at Optimum Air, we offer free new system quotes.  More than that, we present you with a range of options so you choose what you deem best for your home and budget.
Furnace Maintenance Arlington | Furnace Repair Arlington
Optimum Air provides ongoing maintenance, repair, and new installation services for heating systems, too.  Plus, we can enhance your family's indoor comfort during the winter months with a whole-house humidifier. These work with your new or existing furnace to add moisture to the air, thus preventing bloody noses, static electrical shock, dry skin and hair, and a host of other problems.
HVAC Services Arlington | Heating & Cooling Company Arlington
At Optimum Air, we work on and install the following types of home comfort equipment:
Gas heat
Electric heat
Central air conditioning
Ductless air
Air source heat pumps
Programmable thermostats
Whole-house humidifiers
Whole-house air filtration systems
And more
For service you can depend on, 24/7 emergency repair service, and so much more, contact Optimum Air today.  Or, click on any of the links below to learn more about what we can do for you.
Furnace Preventive Maintenance