Wake up to a warm house in the winter, and a cool house in the summer!
Those first few minutes after you get out of bed can really make or break your day.  Which means that waking up to the perfect temperature is a great way to get started on the right foot.
And that's just one reason why well-maintained, efficient heating and cooling systems are essential to your family's comfort and well-being.
Heating Repairs in Euless TX | New Furnace Euless TX
Let's keep those brisk winter mornings outside where they belong, shall we?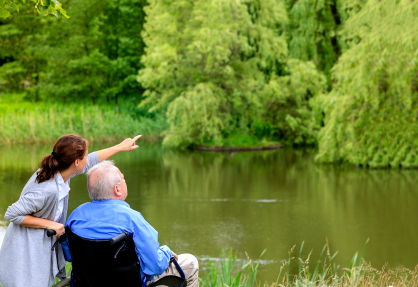 One way to do that is by calling Optimum Air any time your heating system acts up or just plain shuts down.
Does your heating system need a check-up?  It probably does if you notice any of these symptoms:
Utility bill prices jumping up
Odd noises
Different rooms heating at different rates
The temperature never quite keeping up with the thermostat
Also, make sure to keep your Euless heating system well maintained.  If it hasn't been looked at in over a year, it's more likely to cut out when it's working the hardest.  Which means you'll lose heat when the temperature is at its coldest.
To prevent sudden problems, contact Optimum Air to schedule our multi-point tune-up and inspection service.  In the process, we'll examine your system for current or potential issues, clean or replace the filter, check all electrical connections and safety functions, and much more.
Or, if it's time for a new heating system, an Optimum Air home comfort specialist will come to your home to discuss your needs before preparing a comprehensive new system proposal.
Air Repairs Euless TX | New AC System Euless TX
Here's just some of what we offer:
Repairs – Is your AC system performing poorly, or not at all?  We'll figure out what's wrong… and get it running again in no time!
Maintenance – Like they say, an ounce of prevention is worth a pound of cure.  Annual maintenance for your Euless AC system can minimize repair costs, and keep your utility bills on the low side.
Installation – Sometimes, you just need to start from scratch.  If your AC system has puffed its last breath, let Optimum Air design and install a new one today.
Contact Optimum Air for all your Euless TX Home Heating and Cooling Needs
In addition to high quality products and services, Optimum Air also offers you:
Guaranteed upfront pricing
100% customer satisfaction guarantee
Trained and experienced technicians and installers
Sound advice and answer to all your questions
Optimum Air:  how may we assist you today?
Air Conditioning Euless TX
AC went out over the weekend . Called them Sunday night and they had a service tech at my house by 930 am on Monday . Austin was my Service Tech and he did an incredible job. My unit was frozen , he waited patiently for it thaw so he could clean it and check it. My unit needed a new part he immediately was able to order and get a new part within 1hr. By 2pm the job was complete And by 3pm my house was cooled down to a comfortable 78 degrees .
Again A plus service from a great AC company.
Written by: Jennifer H.
AC
Date published: 01/01/2013
5 / 5 stars